Step out of the car - and onto the E-Prime Air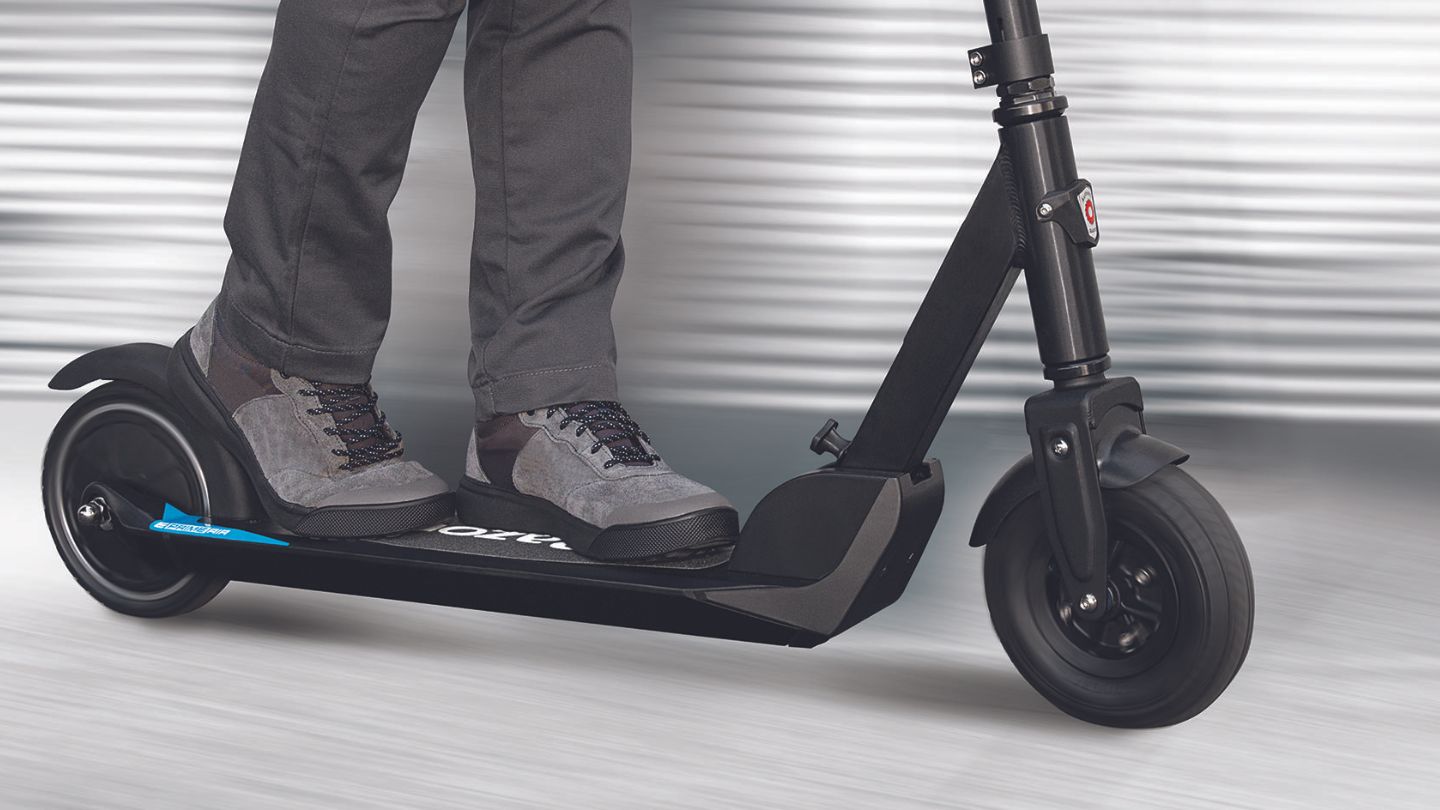 Just in time for summer, Razor has released the E-Prime Air, a premium electric scooter blending comfort, performance, and style!
Perfect for commuting to work, running errands (local laws will apply), or just cruising around town, the E-Prime Air features a sleek, sophisticated design including a sturdy, aluminum frame in a stylish black finish.
Adjustable-height handlebars ensure riders under 200 pounds can stand comfortably, while an 8 inch pneumatic front tire and airless (flat free!) rear tire soften even the roughest roads for a super-smooth ride, every time.
Simply step on, kick off, and use the thumb-activated throttle to engage the high-torque, brushless hub motor. Cruise at speeds of up to 15 mph for 40 minutes of continuous use, then just plug in to power up.
With easy-fold technology you can toss your E-Prime Air in the trunk or lean it on your desk, making this the perfect solution for the last mile of your commute. Or drop the kickstand when you get to the coffee shop or your buddy's house and park it til' you're ready to ride home. Make this the summer that you get out of the car and enjoy the fresh air, sites, and sounds of your city – your mental health, bank account, and the environment will thank you.
---