So you wanna buy an electric scooter?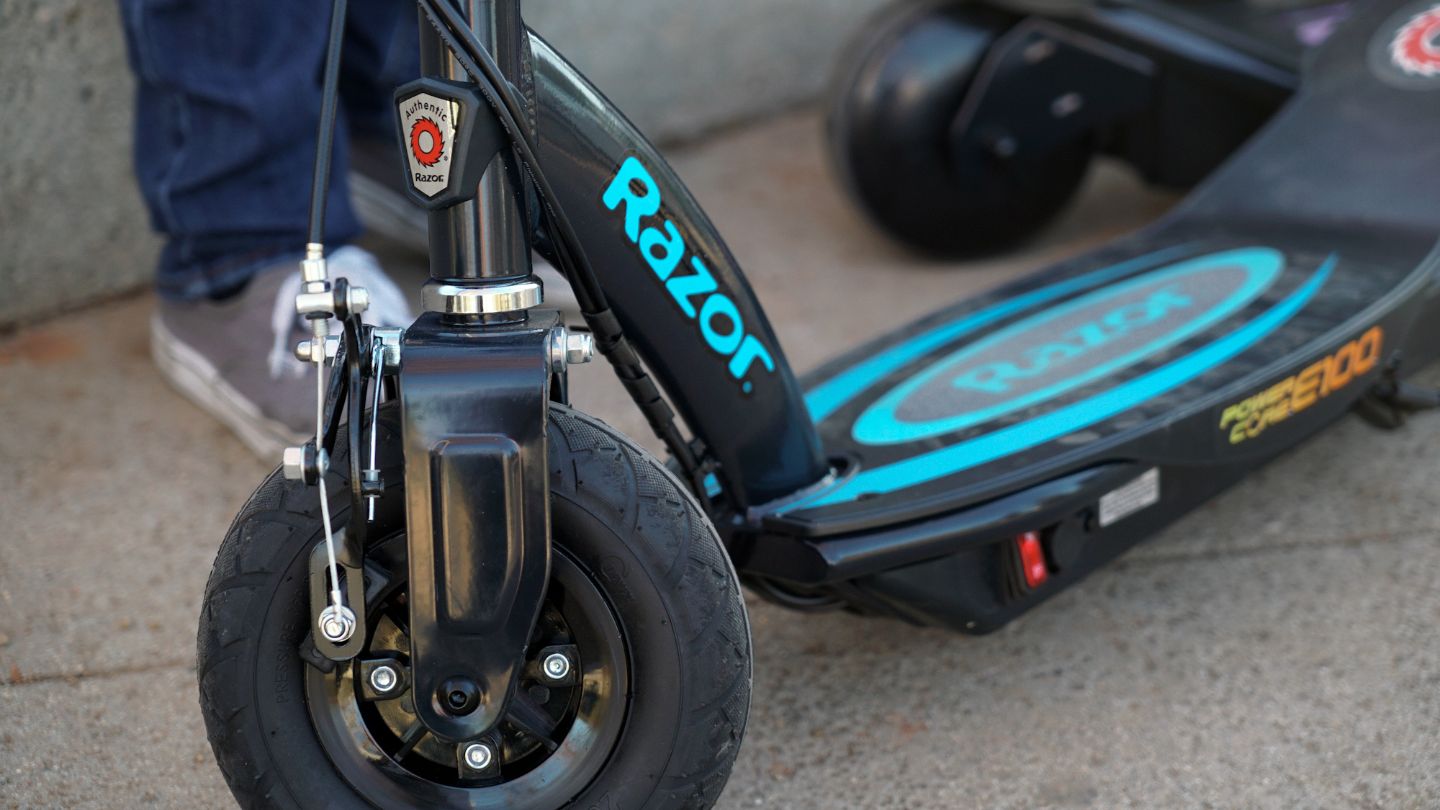 The electric scooter craze is bigger and better than ever. Electric scooters have been a longstanding enjoyable product for kids, but other, advanced models are also appealing to city dwellers who want the affordability and mobility of an electric scooter as their regular mode of transport.
Simply put, the continuing popularity among all age groups has solidified the electric scooter as an innovative, eco-friendly, and purely fun way to get around.
WHAT TO CONSIDER WHEN YOU BUY
Who is it for?
To start, consider who you're buying the scooter for and where it'll be used. Is it for a child who's just advanced past a kickscooter or outgrown training wheels? Is it for an older teen? Younger kids may care more about colour preferences and cool, light up features, while speed might be the most important factor for older teens and adults. The age and needs of the person who'll be using the scooter most is one of the first things to think about when picking out the perfect one.
Convenience & cost
Second is convenience and cost. These two factors go hand-in-hand and are two of the top priorities everyone considers before making a purchase. The convenience of buying an electric scooter directly from Razor means free shipping over $100 and full customer support from people who know the products best. It's easy to search for accessories and replacement parts through the website. 
In some cases, the cost may be a little less expensive when buying an electric scooter from an authorized retail store other than Razor. This could be due to special sales, promotions, or because the scooter available is a used model. When you buy directly from the Razor website, the scooter is brand new every time.
Scooter specs to look for:
Battery Life and Charging Time: The battery life of the electric scooter is an important factor to consider. You won't want your Scooter to run out of battery when you're out riding. Look for an electric scooter with a battery life that will last for at least one hour of continuous use. Also, make sure to check the charging time. Generally, an electric scooter takes about 2-4 hours to fully charge.
Range: One of the most important considerations when purchasing an electric scooter is the range it can cover on a single charge. The range of an electric scooter can vary greatly depending on the model and the battery size. If you plan to use your electric scooter for longer distances, look for models with a range of 15-25 km. For shorter commutes, a range of 10-15 km may be sufficient.
Comfort and Suspension: Comfort is key when it comes to electric scooters. Look for models with great suspension systems that will help absorb bumps and provide a smoother ride. Additionally, some electric scooters come with padded handlebars, which can help reduce discomfort during long rides.
Portability and Weight: If you plan to take your electric scooter on public transportation or store it in a small space, it's important to consider the weight and portability of the scooter. Some models are very lightweight and can be easily folded for transport, while others may be heavier and more difficult to move around.
Power and Speed: Electric scooters come in a variety of speeds and power levels. If you plan to use the scooter for commuting, look for models with higher power output and speeds to help you get to your destination quickly. However, it's important to note that higher speeds may come with more safety risks and require additional safety precautions.
Safety Features: With an electric scooter, safety is paramount. Different scooters come with different safety features, like a sturdy frame, anti-slip wheels or larger tires, brake lights, and more.
ELECTRIC SCOOTERS FOR ALL
Kids love electric scooters, but adults do, too. Whether it's to make their children happy or get on board themselves, as an increasingly common mode of transportation, it looks like they're here to stay. After selecting your chosen electric scooter, it's good to go through the safety rules with your children before they ride. Make sure they have the right safety gear, including a helmet, shoulder pads, and kneepads to keep their riding times safe.
Also, take your time putting together the scooter and ensure all areas are fastened and there aren't any broken are damaged parts. There are full, detailed instructions located in the Owner's Manual available for every scooter. Estimated time for many models is a mere 5 minutes and the battery life of the electric scooter is usually up to 4 hours for the first charge. After that, it's a go for riders to take their new wheels for a spin.
It's nice to have options when buying Razor scooters. Overall, consider who the scooter is for, cost comparison, convenience, and customer reviews. Be mindful of new versus used products, free shipping, return policy, and any other details that are important when making the decision. Make sure you get the exact product intended by reading all the details of third-party online retailers. Once you know where to buy, it's only a matter of when.
We love how much electric scooters are taking the world by storm. And, we want to make them available for anyone who wants a chance to ride.
Whether you are looking for a fast scooter for your daily commute or you're trying to buy a folding electric scooter that's great for kids, you can find exactly what you're looking for with our online selection. Get shopping to find a fun, affordable, and reliable electric scooter for any rider today!
Check the Razor range of E Scooters here.
---