It's ride to work day, but...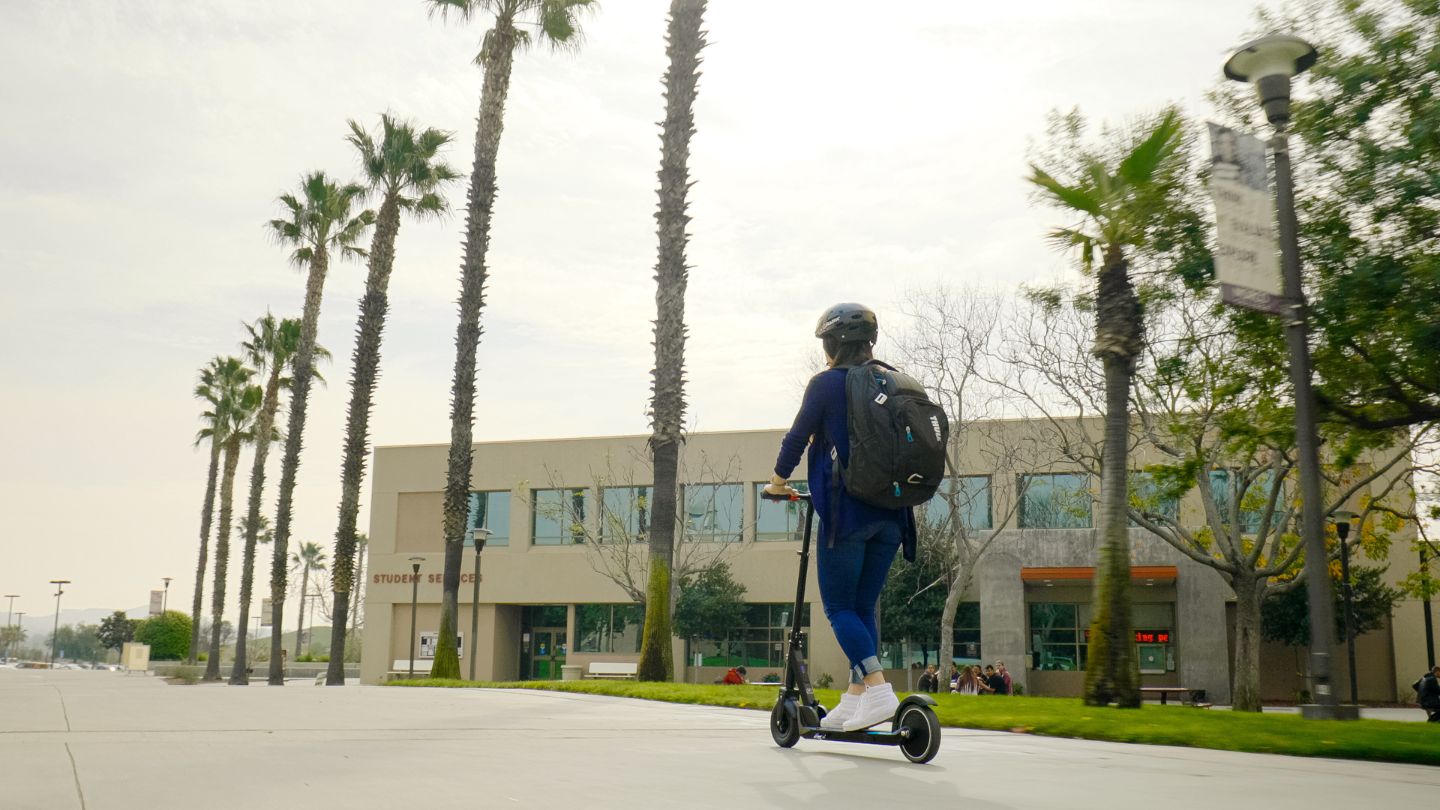 Wouldn't it be more fun on a scooter?
Wednesday, October 18 is Ride 2 Work Day, a day that encourages more exercise and family time and less of the dangerous auto emissions that pollute our air and adversely impact our environment.
But guess what? You can do all those things on a scooter! Not that we're ones to fudge the rules, but…
Riding a

kick 

scooter

is a great way to exercise your lungs, legs, buttocks, and core.
Commuting to school and back on scooters instead of in the car is a fun way to sneak some extra family time into your day.
Razor kick scooters are emissions-free and

Razor's 

electric 

scooters

release far fewer toxins than a traditional internal combustion engine vehicle, so you're still doing your part to keep our planet clean.
Whether you decide to walk or ride, make sure you're wearing supportive, rubber soled shoes, comfortable clothes with wiggle room, and a lightweight backpack for your petrol-free Wednesday commute.
And leave enough time to enjoy the trip! Admire the view, smile at your neighbours, breathe the fresh air, and enjoy the empowering feeling of starting your day in the great outdoors.
Speaking of, research shows that spending time outside in a natural environment, including urban greenspaces and street greenery, decreases stress levels, reduces mental fatigue,andi ncreases energy levels, and that, when combined with the benefits of exercise, time spent out of doors can even help fight depression and minimize anxiety.
You might just find you like it so much you decide to ride – or scoot – to work (or school!) every day!
---